Warner Bros. Animation is an Most Animation From Warner Bros.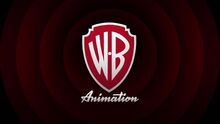 Filmography

Edit
​Feature-Length Films
Compilation Films
Original Films
Warner Animation Group
Smallfoot
The Lego Movie Sequel
The Billion Brick Race
Scooby
Bone
Space Jam 2
Theatrical Shorts
Edit
The Duxorcist
The Night of the Living Duck
Box-Office Bunny
Chariots of Fur
Carrotblance
Another Foggy Evening
From Hare to Eternity
Superior Duck
Father of the Bird
Pullet Surprise
Marvin the Martain in the Thrid Dimension
Little Go Beep
Coyote Falls
Fur of Flying
Rabid Rider
I Tawt I Taw a Putty Tat
Daffy's Rhapsody
Flash in the Pain
The Lego Movie 4D: A New Adventure
The Master
Television SeriesEdit
Anthology Series
Original Series
Short Series
TV Speicals
Television Pliots
Direct-to-videos FilmsEdit
Direct-to-video Film ShortsEdit
Ad blocker interference detected!
Wikia is a free-to-use site that makes money from advertising. We have a modified experience for viewers using ad blockers

Wikia is not accessible if you've made further modifications. Remove the custom ad blocker rule(s) and the page will load as expected.