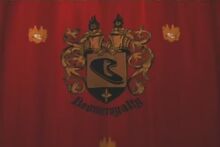 Boomeroyalty – This weekend mini-marathon of shows focuses on a particular character that changes every month, similar to the former Super Chunk block on sister network Cartoon Network. "Boomeroyalty" concluded on July 2013.
Final Programming schedule
Edit
Monday 22 July 2013 (The Schedule From 6am-9pm)
Ad blocker interference detected!
Wikia is a free-to-use site that makes money from advertising. We have a modified experience for viewers using ad blockers

Wikia is not accessible if you've made further modifications. Remove the custom ad blocker rule(s) and the page will load as expected.