Boomerandom – This block aired each weekend from 8 to 10 p.m. Eastern Time from 2008 to 2010, and featured two hours of episodes of a single program. The selected programs were picked by the "Boomerandom drawing machine".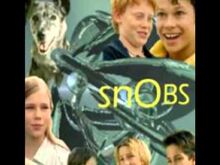 Final Programming
Edit
Top Cat
Tom And Jerry
Pippi Longstocking
The Jetsons
Yogi Bear
The Wubbulous World Of Dr. Seuss
Scooby-Doo!
The Baby Huey Show
Looney Tunes
The Flintstones
All Dogs Go to Heaven: The Series
Ad blocker interference detected!
Wikia is a free-to-use site that makes money from advertising. We have a modified experience for viewers using ad blockers

Wikia is not accessible if you've made further modifications. Remove the custom ad blocker rule(s) and the page will load as expected.