Be Cool, Scooby-Doo! is a reboot of the Scooby-Doo! franchise that premired on Boomerang on October 5, 2015. Re-runs also air on Cartoon Network. Produced by Warner Bros. Animation, the series follows the Mystery Inc. gang as they try to spend their last summer together, but are unable to due to the gang constantly trying to solve mysteries. The animation has changed significantly from previous Scooby-Doo! incarnations.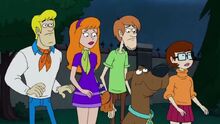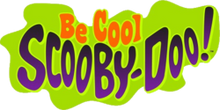 Ad blocker interference detected!
Wikia is a free-to-use site that makes money from advertising. We have a modified experience for viewers using ad blockers

Wikia is not accessible if you've made further modifications. Remove the custom ad blocker rule(s) and the page will load as expected.